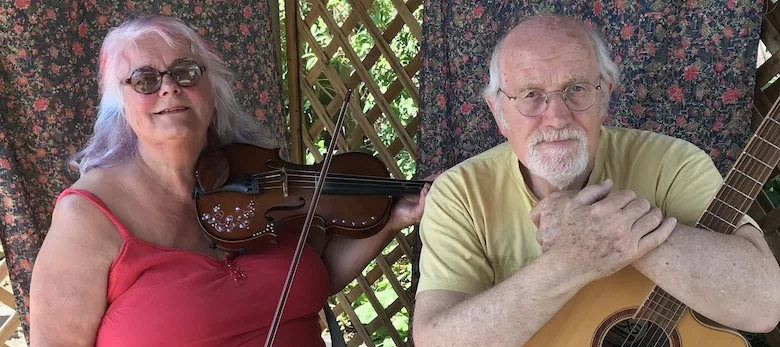 Jill and Martin, String Box, are a new duo on the Malvern music scene. They play gentle, melodic bluegrass with the addition of originals, comedy, and some better known pop songs for audience participation.
Jill and Martin began playing and singing together later in life, but they have quickly developed a special and lively style. They play a variety of instruments, including fiddle, guitar, and many others, so their repertoire is huge.
You can watch a number of videos of Jill and Martin performing on their Facebook page. They have recently played at The Babar cafe in Hereford, Hellens House Transformation event in Much Marcle, and will soon be playing at Angie's in Gloucester. They also play regularly at The Cube in Malvern.
If you are looking for a fun and entertaining night of music, be sure to check out Jill and Martin, String Box.