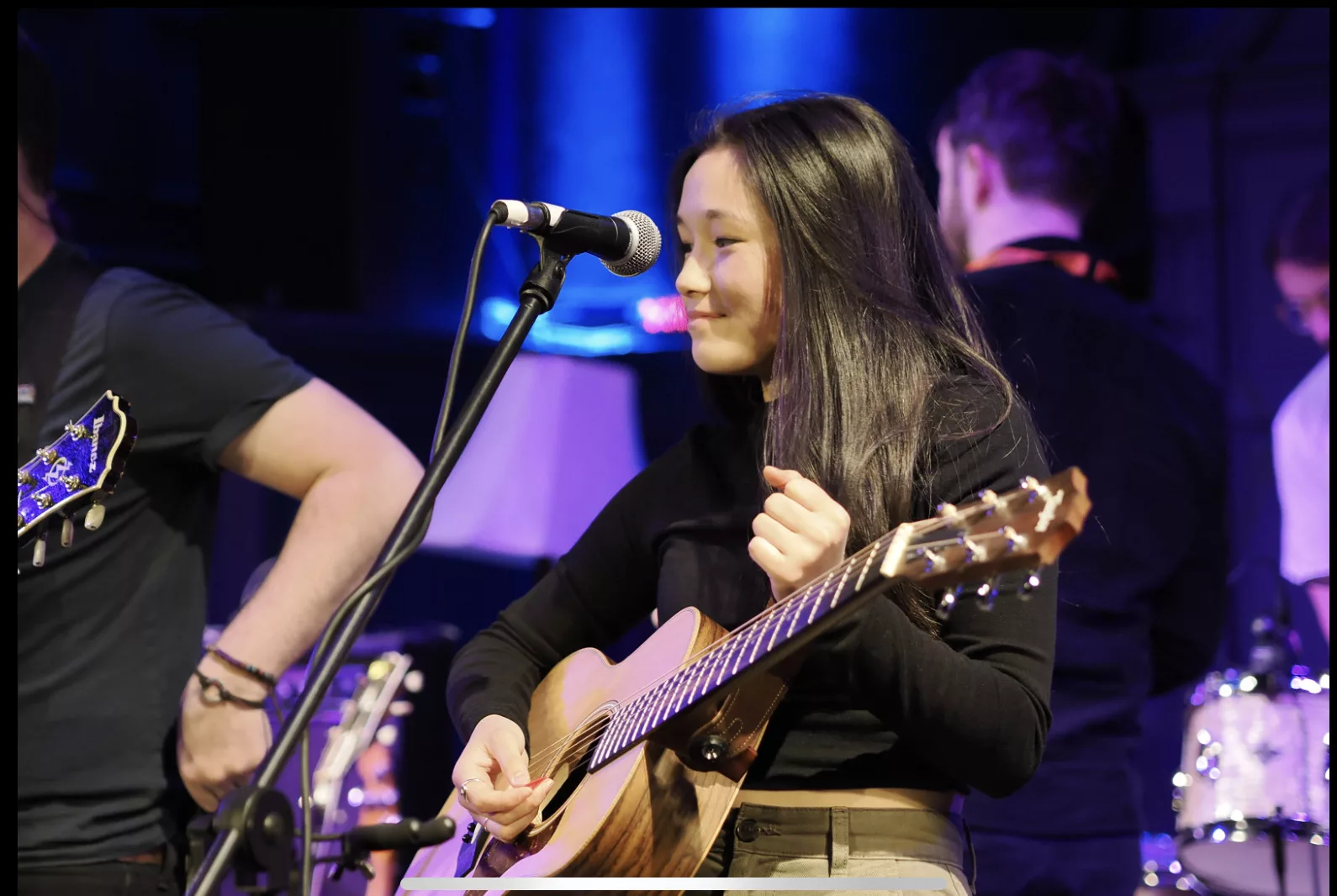 Milly Mason is a solo artist from Cardiff who started playing the guitar during lockdown. Her musical influences are varied and includes Taylor Swift, Bob Dylan, Bruce Springsteen, Ed Sheeran and Amy McDonald. She is also influenced by more local artists such as Martyn Joseph and Rusty Shackle.
Milly has released 2 singles: Stuck Here at the Crossroad and Our Autumn Day that are available on all streaming platforms to critical acclaims with critics describing her voice
'As strong as any other superstar in the business' and 'With a voice like that and excellent songwriting skills, I have no doubt that Milly will be the next pop phenomenon.'
The tracks were produced with the help of a family friend and Milly playing the guitars and keyboard and singing all the backing vocals.
She recently performed live with the 2023 Welsh Folk Award winner Rusty Shackle at Acapela Studios in Cardiff on one of their iconic songs, Moving On.
Milly Mason plays her electro-acoustic guitar with songs that she has written herself that are insightful and often reflects situations she may not have encountered herself but are, nevertheless,  intuitive and thought provoking for others. Her melodic voice and guitar playing is captivating and it is hard to think that she could produce such an amazing live performance at such a young age.
She will be a great addition to Malvern Rocks this year and definitely one to look out for in the future.