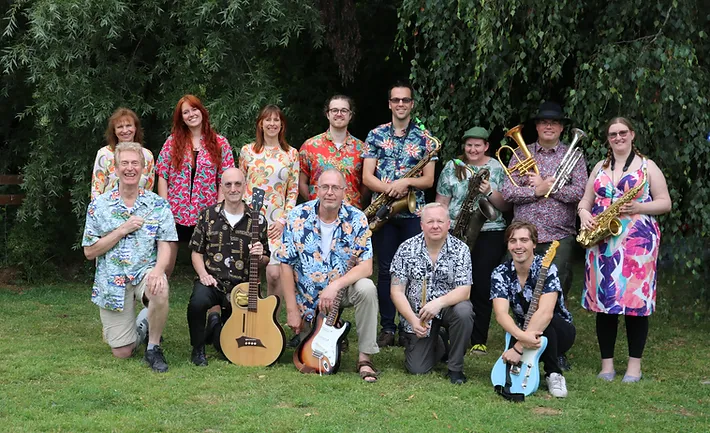 This amazing Steely Dan tribute band will be performing at the Red Lion after Sunday Roasts service. Street food will be available from the car park with Dog Days gourmet burgers.
Do It Again Dan are a 13 piece tribute band who play the laid back, jazzy West Coast music of Steely Dan.
The arrangements include favourites such as 'Rikki Don't Lose that Number', 'Reelin in the Years' and 'Do It Again', as well as many tracks from the Aja album, and more recent tracks such as Cousin Dupree.
Around half of the band are based in Malvern, with other musicians coming from Birmingham, Bristol and Oxford.